You may have seen the many art journal pages floating around the net, but have you wondered what really defines an art journal? Or perhaps you've thought that art journaling is only for artists?

Well, I'd like to clear things up a bit. Art journaling is for EVERYONE, no special skills required. You don't even have to know how to draw a stick figure. Promise!

So, what is art journaling? Watch this short, fun video to learn more about what art journaling is, the history behind it, and what the process is really all about.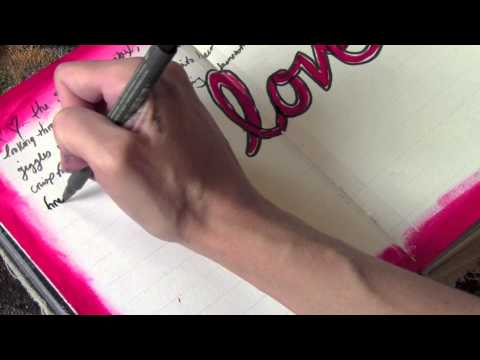 (click here if you can't view the video)
Excited? Over the next few days we're going to dig deeper into art journaling. I'll be covering topics such as how to choose a book or make your own, what supplies you may need, facing the blank page, techniques, and more. I hope this course inspires you and gives you the courage to try your own!
Images used in the video with permission:
My 1st Art Journal Spread
by Irmute
Art Journal – Stress
by thekathrynwheel
Journal Page
by paulateachstm
This lesson is part of a free
art journaling e-course.
Click
HERE
to sign up
for the whole course!